Sand: A Superfluous Game
Change Log:
Completely revamped the Job system
Added a new Item: Job Board

This is where you will assign everyone's jobs.
It can hang on the wall
Added a tutorial mission to make player build this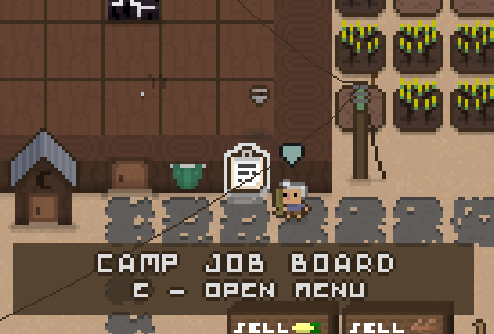 Removed old upgrade items (exploration and fitness)
Added new upgrade item (player)

Combined the two removed items into one menu.
Removed most of the camp upgrades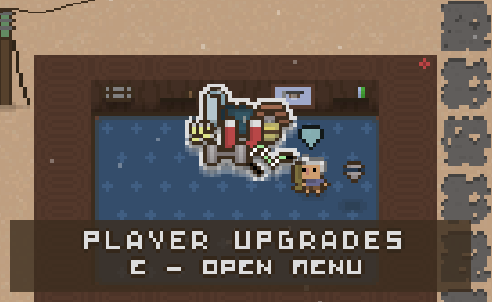 Added a new deploy-able item called camping Kit

Item can be built from the tool work bench.
This item can be put anywhere in the exploration zones. It allows you to sleep, eat, boil water, and cook food.
This will replace the make a camp zone/button.
You can pack up the camp and get it back into your inventory.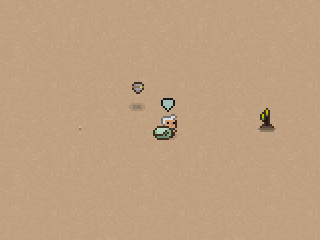 Added gravestones

I kind of want to make these spawn skellys at night so you can 'farm' them for loot.

They work like a sign you can edit the text on them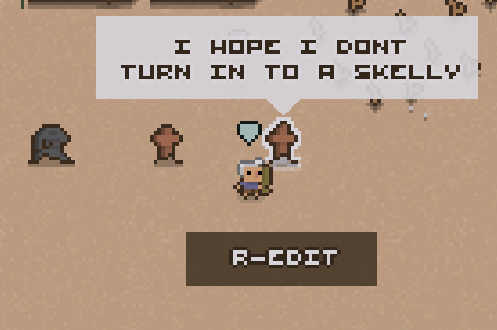 Added junk piles

Right now there is just a junked up car
it can be harvested for metal and rarely plastic
more to come later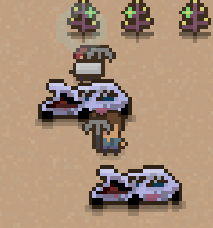 Added a new job: Scavenger
Coming up:
I have completed the human missions but I am not really satisfied with them yet. I need the end of it to be something better. I have an idea and will work it out for the next 4.0 update.
I need to start the upgrade/research system

That means not everything will be unlocked to build until you research it
Research will also unlock player stat upgrades and will probably replace the upgrade object.
A new resource research points will be added. These can be rewarded for completing missions.
New items like the junk piles will be made to collect research points.
A new job 'researcher' or 'scientist' will have to be made to auto create research points.

I am planning on adding at least 2 gear slots Helmets and Suits (possibly boots too)

Each one will give you stat bonuses
Also they will give you active skills to use
These will act as 'class' which you can mix and match skills to your liking.
NO MAGIC but high tech things will be included.
Get Sand: A Superfluous Game