Sand: A Superfluous Game
Released 0.3.17 - Sand Worms
---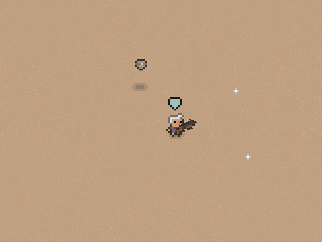 Sand worms! I've been waiting to put these in the game. What sand game would complete with out one.
You can find them in the skeleton and bandit sections.
Get Sand: A Superfluous Game
Comments
Log in with itch.io to leave a comment.
hello, Keep up ur hard work, its almost done :).
I love the sandworm concept, +++
Alth0ugh I feel that the sandworm needs to be 4x time larger :P
more like a dune sandworm lol.
Take care
lol me too! I think these are just baby sandworms. Maybe the 'mother' sandworm will be a boss that unlocks a 'pet' sand worm :)
Yes!! And maybe... sandworm ranching? Lol ;D