Sand: A Superfluous Game
Performance Enhancing Code
---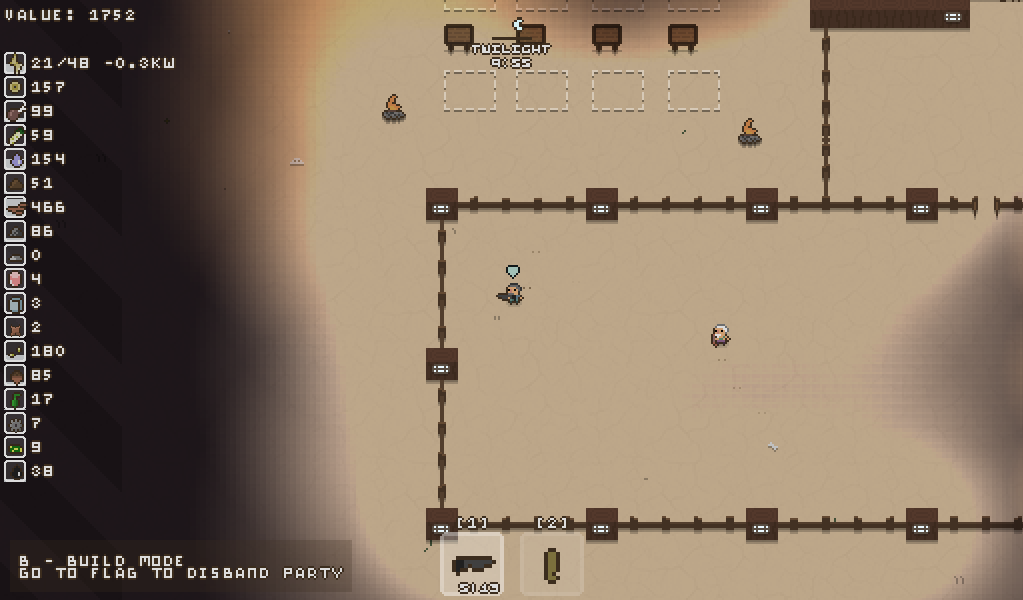 UPDATED SAND ALPHA 0.1.5.zip
Performance Enhancing Code:
I eliminated an issue I was having some lag spikes when building lots of walls. Only really an issue if you had 500+ walls.
Eliminated a lag spike when loading a level.
Other things:
Tweaked grow times of crops, trees, cactus, and water pumps.
Trees are now self sustainable. Cutting down a tree all the way will guarantee an acorn.
Trees can also randomly give you an acorn.
Reduced price of sapling to 1 acorn 2 water.
Cactus also guarantee a pod drop.
A bonus for reading this blog:
Press ~ key to enable dev mode - free building
F1 - F4 sets time
P.S. don't press shift in dev mode... or do :)
Files
Sand Alpha 0.1.5.zip
8 MB
Sep 26, 2018
Get Sand: A Superfluous Game