Sand: A Superfluous Game
Merchants and Path Finding
---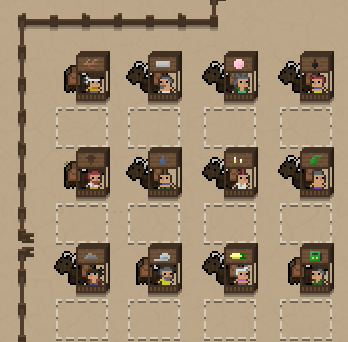 Changed the merchants back to go back into their booths. I decided I liked them better.

I've also changed the way they move with their animals.

I've add different style crates and barrels too. Build a new one will randomly select the style for you.
Improved the performance on path finding for Merchants and NPC's

Made the check less often
If something gets wonky let me know

I am not sure if camp NPC's where broken in the last build. I fixed them though and they should now generate appropriately.
Files
Sand Alpha 0.1.5.zip
8 MB
Sep 28, 2018
Get Sand: A Superfluous Game