Sand: A Superfluous Game
I added item descriptions in this update. Expect lots of misspelling and grammar errors. I did this at 12 at night and I am also a bit dyslexic.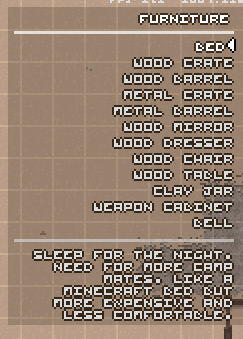 I've also did a proper player death. Instead of restarting the game (lol I know) it how loads you back into your main base.
Get Sand: A Superfluous Game