Sand: A Superfluous Game
Tool Work Bench and a Wrench
---
I've separated the first aid, pickaxe, and the new wrench into it's own workbench. Found under the 'Economy and Upgrades' build menu.
Wrench: fixes gears durability at the cost of the gears max durability (%5 right now) every time it is repaired. It works on all gear as of now but I'll probably turn it off on some items (for example first aid kit).
First drop the item you want repaired [HOLD F] then switch to your wrench and hit it. Pick item back up.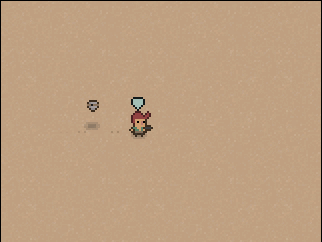 Get Sand: A Superfluous Game