Sand: A Superfluous Game
Sleeping and Door Opening Villagers
---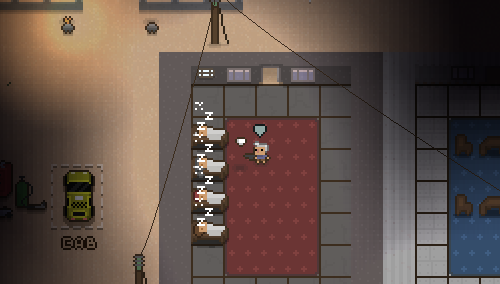 Villagers now sleep

Right now they just find an available bed, but soon will have a preferred bed to sleep in.
The Player also 'sleeps' now

Villagers now open doors and shut them.
Enemies now will also open and shut doors that belong to them.
Enemies will break down shut doors in your base.
SOON enemies will attack your base!
Adjusted the spawn types of resources nodes in the 'wild'.
The area around Ancorage will have better and more loot nodes
Adjusted the traders from 9 down to 6, but gave them more to trade and more desire to buy.
Files
Sand Alpha 0.3.8 [FASTER EXPERIMENTAL]
20 MB
Aug 24, 2019
Get Sand: A Superfluous Game